When "clean enough" just isn't good enough...
When you want to restore your home or office to like-new condition, our professional services will deliver. Call the true professionals to get your environment truly clean. You'll find we have the most precise methods, the friendliest team, and the best prices in Metro Detroit!
When you're ready to schedule your appointment, get a hold of us and we'll get one of our expert team members out to you ASAP!
Welcome to Detroit Carpet Cleaning!
Det Carpet Cleaning is your best choice when you want to have your home or office deep cleaned and restored to fresh, like-new condition. We can make your carpeting, rug, upholstery, or drapery like new! Whether you're looking to freshen up your home or your business, you can't go wrong with us. We utilize a variety of methods depending on your specific needs so you can rest assured you'll get the best results with us. We offer great prices on all of our services, and you'll find that our services result in clean, fresh, like-new carpet or upholstery! You will find a slew or companies out there, all of them purporting to be the best, but to truly employ the best, you need look no further than right here!
It's no secret that we employ the finest assortment of professionals in the metro Detroit area today. We have worked tirelessly to assemble only the most passionate and competent stain removal, odor removal, and restoration gurus in the industry to ensure that we meet and exceed the expectations of our clients every single time. There's no need to shoulder the expense of all new carpeting or furniture when we can have them looking like new! After all, a clean environment is the best way you can substantially - and inexpensively - upgrade your quality of life! You can begin improving your quality of life by contracting us today!
We have a great team of experts to give your home a whole new lease on life!
Our residential and commercial services are great for rugs or carpeting of any weave, any upholstery, and even drapery!
We provide deep cleaning services guaranteed to remove all stains while protecting the fabric.
Your business will never be the same after we bring it back to "like new" condition! Your clients and customers will be impressed with your impeccable office space!
Whatever your needs are, be they residential or commercial, we can handle it! We are the area's preeminent interior cleaning company. We do carpets, upholstery, draperies, blinds, and so much more. We can even remove the most persistent of pet odors and stains. Look to us also, for water damage repair and restoration. When we say we can handle it, we really can!
Popular Services
---
We offer a variety of cleaning services. Carpets, rugs, and upholstery in both residential and commercial settings. We can clean anything - tight weave, plush, natural fiber, and even shag! Upholstery and drapes? We'll have them looking like new. Even your most high traffic areas will look amazing. Stains? You'll forget they were ever there! We'll get the job done right - you'll love the results! Clean carpets, eliminated odors, and fresh, clean fragrances!
Goodbye odor!
Get ready to breathe easy! No one wants to have unpleasant odors in their home. Pet odors can, or any odor, can become embedded deep in carpet and upholstery fibers. DIY cleaning methods can be quite harsh and damage your fabric or they may simply mask odors rather than remove them. With our proven methods, your pet odor problems will be gone for good! Let us bring a new era of freshness into your home.
No more stains!
Even the toughest stains are no match for us! Stain removal is not one-size-fits-all; The type of carpet or fabric and the type of stain should all be taken into account when determining the best cleaning method. For example, if you have a natural fiber rug, using harsh store-bought cleaners or over saturating the fibers can be detrimental. Our team will remove any stain from any surface while protecting the fibers.
Anything you need!
Any job, big or small, our professionals know how to take care of both you residential and commercial carpet and upholstery cleaning needs. Whether you want to make your entire home or office look new or just want to brighten up high traffic areas, we've got you covered. We can do the biggest or the smallest of jobs, and do them with equal efficiency. Contact us to find out just what we can do to help!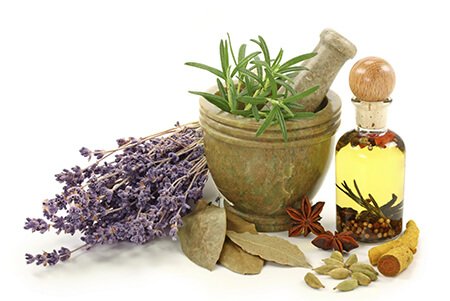 Natural fragrances!
You'll love our natural fragrances! Everyone wants their home to smell fresh and clean. We make sure your carpet, rug, and upholstered furniture are clean and that they smell fresh as well! We don't mask odors, we deep clean and remove odors and leave your carpet and upholstery smelling fresh and new. No harsh chemicals here! Our natural, non-toxic fragrances are pleasing to even the most sensitive olfactory senses.